L'oracolo delle stagioni
Uscito nel 2001 per Game Boy Color, The Legend of Zelda: Oracle of Seasons è uno straordinario Zelda 2d che vive di quell'epoca dove Nintendo collaborava con Capcom che generò alcune delle avventure di Link più interessanti dell'indimenticabile Saga.
Eccoci quindi con lo specchio di Oracle of Ages, alle prese questa volta col rapimento della ballerina Din, che l'eroe della leggenda dovrà salvare, manipolando le stagioni con i suoi poteri, così da risolvere interessanti pu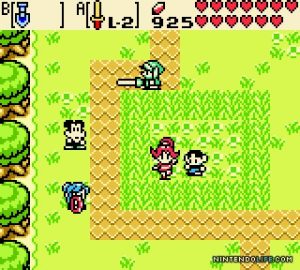 zzle, e collaborando con un cast di comprimari davvero eccellenti che hanno segnato il mondo delle avventure alternativa dell'eroe in verde.
The Legend of Zelda: Oracle of Seasons, è un gioco impeccabile, forte di una colonna sonora fantastica, una grafica minimale ma in grado di regalare tutta la magia dell'universo Zelda, e di una trama accattivante, resa ancora più complessa dalla dualità con Oracle of Seasons, necessario per accedere al vero combattimento finale.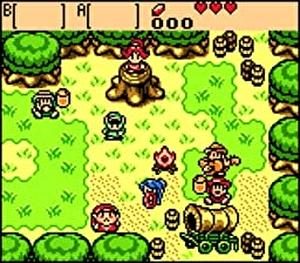 Uno Zelda 2d da giocare e rigiocare
The Legend of Zelda: Oracle of Seasons, è stato fortunatamente riproposto su 3DS sotto la Virtual Console, questa perla è quindi accessibile anche a tutti coloro che non possiedono un gameboy color.
Il titolo è uno dei migliori action adventure dell'epoca, oltre che uno Zelda eccellente, forte di una storia diversa da quella canonica e di un mondo da esplorare in grado di regalare alcuni dei personaggi più interessanti e coloriti dell'intera saga.
Se amate lo Zelda più classico, e volete fare un tuffo nelle origini di Breath of The Wild e degli zelda 3d, allora  The Legend of Zelda: Oracle of Seasons, è un titolo che dovete assolutamente giocare.
Il gameplay semplice e rifinito, e la Nintendo Difference (e un po' anche Capcom dei tempi che furono), vi catturerà in pochi istanti, immergendovi all'interno di una magica avventura che vi porterete dietro per moltissimo tempo.